CLICK HERE FOR COURSE SYLLABUS - Now Available in English, Spanish, and Portuguese (Brazil). Time investment: 1 hour total, up to 2 weeks to finish. Designed to serve as an onboarding lesson and complement already established facility training. This lesson will introduce the fundamental knowledge, skills, area of responsibility, and behaviors essential to the operation environment within the baking industry. Click here for more information about this course.
LEARNING OBJECTIVES
✓ Workplace Safety – General Safety Guidelines that include: Machine Guards, PPEs, Equipment Safety, Work Area Safety and Sanitation tips.
✓ Food Safety & Hygiene – Universal Terminology, general practices, definitions, and importance of GMPs, HACCP, Allergen Control, FSMA, Hygiene (personal and behavior).
✓ Technical Training – Soft skills, areas of responsibility, and recommended guidelines that includes communication, equipment safety, and department operator responsibilities.
WHO SHOULD ENROLL
• New production, or supplier employees
• Past Enrollment Titles: Line Operator, Process Tech, Production lead, QA Tech, Shift Leader, Production Manager, Supervisor, Line Lead, Tech Sales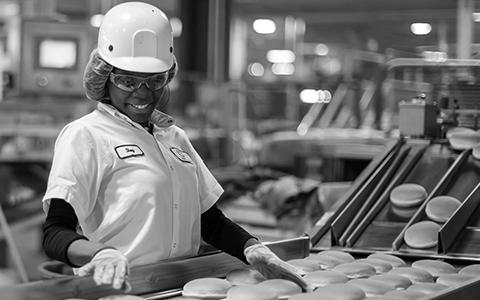 Course Type
:
Baking Basics
Course Duration in Hours
:
11/2-1 hour, up to two-weeks to finish